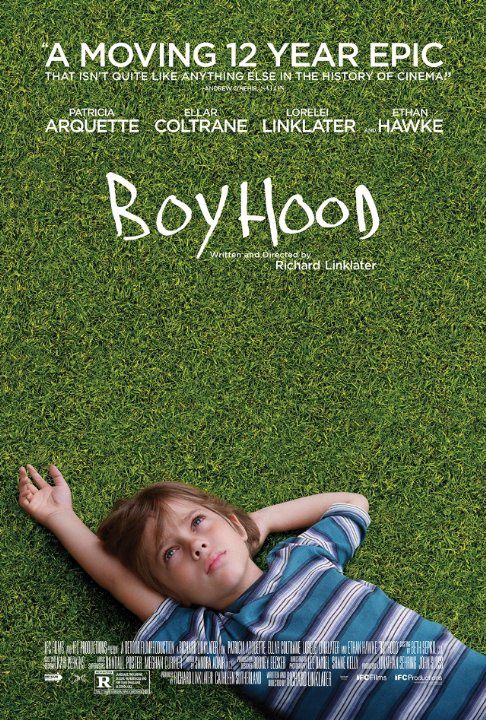 La San Francisco Film Critics Circle (SFFCC), association américaine de critiques de cinéma, a remis ses trophées hier, dimanche 14 décembre 2014. Ci-dessous, le rappel des principales nominations et les lauréats.
Film
BIRDMAN
Vainqueur - BOYHOOD
THE IMITATION GAME
UNDER THE SKIN
WHIPLASH
Réalisaiton
Wes Anderson, THE GRAND BUDAPEST HOTEL
Jonathan Glazer, UNDER THE SKIN
Alejandro Gonzalez Innaritu, BIRDMAN
Mike Leigh, MR. TURNER
Vainqueur – Richard Linklater, BOYHOOD
Comédien
Benedict Cumberbatch, THE IMITATION GAME
Jake Gyllenhaal, NIGHTCRAWLER
Vainqueur – Michael Keaton, BIRDMAN
Eddie Redmayne, THE THEORY OF EVERYTHING
Timothy Spall, MR. TURNER
Comédienne
Marion Cotillard, TWO DAYS, ONE NIGHT
Essie Davis, THE BABADOOK
Scarlett Johansson, UNDER THE SKIN
Vainqueur – Julianne Moore, STILL ALICE
Reese Witherspoon, WILD
Second rôle
Ethan Hawke, BOYHOOD
Gene Jones, THE SACRAMENT
Vainqueur – Edward Norton, BIRDMAN
Mark Ruffalo, FOXCATCHER
J.K. Simmons, WHIPLASH
...
Vainqueur – Patricia Arquette, BOYHOOD
Jessica Chastain, A MOST VIOLENT YEAR
Agata Kulesza, IDA
Emma Stone, BIRDMAN
Tilda Swinton, SNOWPIERCER
Scénario original
Vainqueur – BIRDMAN, Alejandro Gonzalez Innaritu; Nicolas Giacobone; Alexander Dinelaris; Armanso Bo
BOYHOOD, Richard Linklater
THE GRAND BUDAPEST HOTEL, Wes Anderson; Hugo Guinness
MR. TURNER, Mike Leigh
A MOST VIOLENT YEAR, J.C. Chandor
WHIPLASH, Damien Chazelle
Adaptation scénario
GONE GIRL, Gillian Flynn
THE IMITATION GAME, Graham Moore
Vainqueur – INHERENT VICE, Paul Thomas Anderson
SNOWPIERCER, Joon-ho Bong; Kelly Masterson
WILD, Nick Hornby
Animation
BIG HERO 6
THE BOXTROLLS
HOW TO TRAIN YOUR DRAGON 2
Vainqueur– THE LEGO MOVIE
THE TALE OF THE PRINCESS KAGUYA
Film en langue étrangère
A GIRL WALKS HOME ALONE AT NIGHT
FORCE MAJEURE WINNER
Vainqueur – IDA
TWO DAYS, ONE NIGHT
WILD TALES