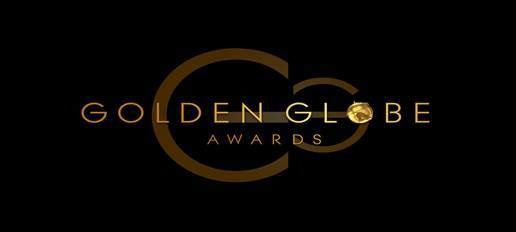 Dans la nuit de dimanche 11 à lundi 12 janvier, heure française, se tenait la 72ème cérémonie des Golden Globes. Découvrez ci-dessous le palmarès. Vainqueurs en gras.
L'évènement ? La victoire de la série Amazon Transparent. A noter un prix d'interprétation par ailleurs pour Jeffrey Tambor, tandis que Kevin Spacey repart avec le même trophée dans la catégorie Drama. The Affair réalise un doublé également : meilleure série Drama et award de la meilleure comédienne..
Côté cinéma, Boyhood et Birdman prouvent qu'ils faudra compter sur eux aux Oscars, où Michael Keaton fait figure des favoris pour remporter la statuette la plus convoitée pour un comédien.
Nominations catégorie TV
TELEFILM OU MINI SERIE
Fargo - The Missing - True Detective - The Normal Heart - Olive Kitteridge
SERIE COMEDIE
Girls - Jane the Virgin - OITNB - Silicon Valley - Transparent
COMEDIENNE COMEDIE
Lena Dunham – Girls
Edie Falco – Nurse Jackie
Gina Rodriguez – Jane the Virgin
Julia Louis Dreyfuss – Veep
Taylor Schilling – Orange Is the New Black
COMEDIEN COMEDIE
Don Cheadle – House of Lies
Ricky Gervais – Derek
Jeffrey Tambor – Transparent
Louis C.K. – Louie
William H. Macy – Shameless
DRAMA
The Affair - Downton Abbey - Game of Thrones - The Good Wife - House of cards
COMEDIEN DRAMA
Clive Owen – The Knick
Liev Schrieber – Ray Donovan
Kevin Spacey – House of Cards
James Spader – The Blacklist
Dominic West – The Affair
COMEDIENNE DRAMA
Claire Danes - Homeland
Viola Davis – How to Get Away with Murder
Julianna Margulies – The Good Wife
Ruth Wilson – The Affair
Robin Wright – House of Cards
COMEDIENNE SECOND ROLE
Uzo Aduba – OITNB
Kathy Bates – AHS: Freak Show
Johane Frogat – Downton Abbey
Alison Janney – Mom
Michelle Monaghan – True Detective
COMEDIEN SECOND ROLE
Matt Bomer -, The Normal Heart
Alan Cumming - The Good Wife
Colin Hanks - Fargo
Bill Murray - Olive Kitteridge
Jon Voight - Ray Donovan
Catégorie Cinéma
ANIMATION
Big Hero 6 - The Book of Life - Boxtrolls - How to Train Your Dragon 2 - The Lego Movie
FILM DRAMA
Boyhood - Foxcatcher - The imitaiton Game - Selma - The theory of everything.
COMEDIENNE DRAMA
Jennifer Aniston CAKE
Felicity Jones THE THEORY OF EVERYTHING
Julianne Moore STILL
Alice Rosamund PIKE GONE GIRL
Reese Witherspoon WILD
COMEDIEN DRAMA
Steve Carell FOXCATCHER
Benedict Cumberbatch THE IMITATION GAME
Jake Gyllenhaal NIGHTCRAWLER
David Oyelowo SELMA
Eddie Redmayne THE THEORY OF EVERYTHING
COMEDIE
Birdman - The grand Budapest hotel - Into the woods - Pride - St Vincent.
COMEDIENNE COMEDIE
Amy Adams BIG EYES
Emily Blunt INTO THE WOODS
Helen Mirren THE HUNDRED-FOOT JOURNEY
Julianne Moore MAPS TO THE STARS
Quvenzhané Wallis ANNIE
COMEDIEN COMEDIE
Ralph Fiennes THE GRAND BUDAPEST HOTEL
Michael Keaton BIRDMAN
BIill Murray ST. VINCENT
Joaquin Phoenix INHERENT VICE
Christoph Waltz BIG EYES
MISE EN SCENE
Wes Anderson – Grand Budapest Hotel
David Fincher – Gone Girl
Ava Duvernay – Selma
Alejandro Gonzalez Innaritu – Birdman
Richard Linklater – Boyhood
FILM EN LANGUE ETRANGERE
Force Majeure (Suède) Gett: The Trial of Viviane Amsalem Gett (Israel) Ida (Pologne/Danemark) Leviathan (Russie) Tangerines Mandariinid (Estonie)
SCENARIO
Alejandro G. Inarritu, Nicolas Giacobone, Alexander Dinelaris, Armando Bo – BIRDMAN