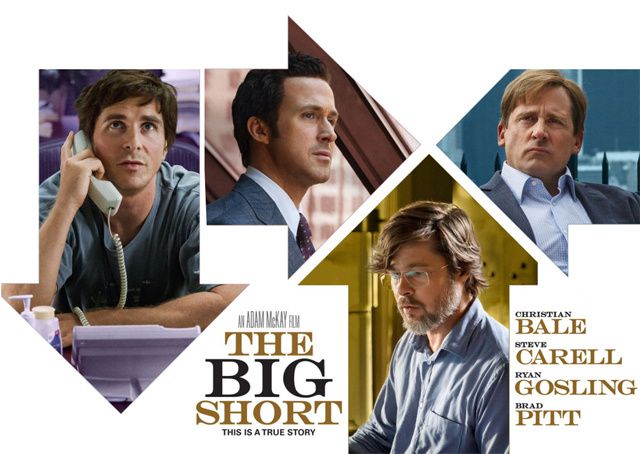 Les gagnants des PGA (Producers Guild of America) awards sont connus depuis la nuit dernière. Une cérémonie mettant à l'honneur, aux Etats-Unis, les producteurs. Nominations dans la catégorie cinéma :
...
The Darryl F. Zanuck Award
VAINQUEUR - The Big Short (Producteurs, Brad Pitt & Dede Gardner, Jeremy Kleiner)
Bridge of Spies (Steven Spielberg, Marc Platt, Kristie Macosko Krieger)
Brooklyn (Finola Dwyer & Amanda Posey)
Ex Machina
Mad Max: Fury Road(Doug Mitchell & George Miller)
The Martian (Simon Kinberg, Ridley Scott, Michael Schaefer, Mark Huffam)
The Revenant (Arnon Milchan, Steve Golin, Alejandro G. Iñárritu, Mary Parent, Keith Redmon)
Sicario (Basil Iwanyk, Edward L. McDonnell, Molly Smith)
Spotlight (Michael Sugar & Steve Golin, Nicole Rocklin, Blye Pagon Faust)
Straight Outta Compton (Ice Cube & Matt Alvarez, F. Gary Gray, Dr. Dre, Scott Bernstein)
...
Animation:
Anomalisa
The Good Dinosaur
VAINQUEUR - Inside Out
Minions
The Peanuts Movie