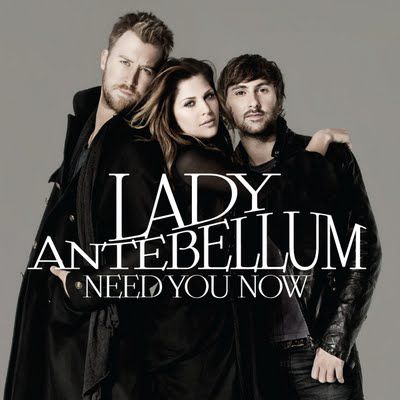 Voici une partie des nominations des Grammy awards 2011, cérémonie qui se tiendra aux Etats-Unis le 13 février 2011. Retransmission sur CBS. Une chose est certaine : Eminem ne repartira pas bredouille. Avec 10 nominations, peu de chances qu'il ne remporte pas plusieurs trophées.
Chanteur - compositeur - producteur, Bruno Mars a 7 nominations. Il est suivi de près par le groupe country Lady Antebellum, auteur d'un gros succès populaire outre-Atlantique, Jay-Z et Lady Gaga : tous ont 6 nominations.
Jeff Beck, B.o.B, David Frost, Philip Lawrence, et John Legend ont cinq nominations. Et Alex Da Kid, the Black Keys, Drake, Cee Lo Green, Ari Levine, Katy Perry, Rihanna, the Roots, Dirk Sobotka, et Zac Brown ont chacun 4 nominations.
ALBUM DE L'ANNEE :
Arcade Fire, The Suburbs ;
Eminem, Recovery ;
Lady Antebellum, Need You Now ;
Lady Gaga, The Fame Monster;
Katy Perry, Teenage Dream.
CHANSON DE L'ANNEE (écriture) :
"Beg Steal Or Borrow," Ray LaMontagne, auteur-compositeur (Ray LaMontagne And The Pariah Dogs) ;
"Fuck you," Cee Lo Green, Philip Lawrence & Bruno Mars, auteurs-compositeurs (Cee Lo Green) ;
"The House That Built Me," Tom Douglas & Allen Shamblin, auteurs-compositeurs (Miranda Lambert) ;
"Love The Way You Lie," Alexander Grant, Skylar Grey & Marshall Mathers, auteurs-compositeurs (Eminem et Rihanna) ;
"Need You Now," Dave Haywood, Josh Kear, Charles Kelley & Hillary Scott, auteurs-compositeurs (Lady Antebellum).
CHANSON (artiste, producteurs, ingénieurs, mixeurs)
"Nothin on you", B.O.B. / Mars ;
"Love the way you lie", Eminem & Rihanna ;
"Fuck you" ; Cee Lo Green ;
"Empire state of mind", Jay-Z & Alicia Keys ;
"Need You Now" , Layd Antebellum.
REVELATION.
Justin Bieber,
Drake,
Florence & The Machine,
Mumford & Sons,
Esperanza Spalding
ALBUM POP (Vocal)
MY WORLD 2.0 Justin Bieber
I DREAMED A DREAM Susan Boyle
THE FAME MONSTER Lady Gaga
BATTLE STUDIES John Mayer
TEENAGE DREAM Katy Perry 
PERFORMANCE VOCALE POP FEMININE
KING OF ANYTHING Sara Bareilles
HALO (LIVE) Beyoncé
CHASING PIRATES Norah Jones
BAD ROMANCE Lady Gaga
TEENAGE DREAM Katy Perry
PERFORMANCE VOCALE POP MASCULINE
HAVEN'T MET YOU YET Michael Bublé
THIS IS IT Michael Jackson 
WHATAYA WANT FROM ME Adam Lambert
JUST THE WAY YOU ARE Bruno Mars
HALF OF MY HEART John Mayer
PERFORMANCE VOCALE POP DUO / GROUPE
DON'T STOP BELIEVIN'  Cast de Glee
MISERY Maroon 5
THE ONLY EXCEPTION Paramore 
BABYFATHER Sade
HEY, SOUL SISTER (LIVE) Train
ALBUM DANCE / ELECTRONIQUE
THESE HOPEFUL MACHINES BT 
FURTHER The Chemical Brothers
HEAD FIRST Goldfrapp
BLACK LIGHT Groove Armada
LA ROUX La Roux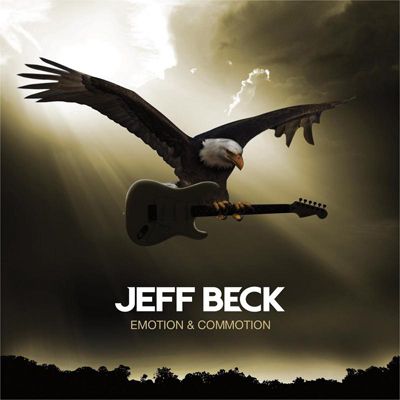 ALBUM ROCK
EMOTION & COMMOTION Jeff Beck
THE RESISTANCE Muse
BACKSPACER Pearl Jam
MOJO Tom Petty And The Heartbreakers
LE NOISE Neil Young 
PERFORMANCE VOCALE ROCK (solo)
RUN BACK TO YOUR SIDE Eric Clapton
CROSSROADS John Mayer
HELTER SKELTER Paul McCartney
SILVER RIDER Robert Plant
ANGRY WORLD Neil Young
PERFORMANCE VOCALE ROCK (duo / groupe)
READY TO START Arcade Fire
I PUT A SPELL ON YOU Jeff Beck & Joss Stone 
TIGHTEN UP The Black Keys
RADIOACTIVE Kings Of Leon
RESISTANCE Muse
CHANSON ROCK
ANGRY WORLD Neil Young, auteur-compositeur (Neil Young)
LITTLE LION MAN Ted Dwane, Ben Lovett, Marcus Mumford & Country Winston, auteurs-compositeurs (Mumford & Sons)
RADIOACTIVE Caleb Followill, Jared Followill, Matthew Followill & Nathan Followill, auteurs-compositeurs (Kings Of Leon)
RESISTANCE Matthew Bellamy, auteur-compositeurr (Muse)
TIGHTEN UP Dan Auerbach & Patrick Carney, auteurs-compositeurs (The Black Keys)
ALBUM MUSIQUE ALTERNATIVE
THE SUBURBS Arcade Fire
INFINITE ARMS Band Of Horses
BROTHERS The Black Keys
BROKEN BELLS Broken Bells
CONTRA Vampire Weekend
ALBUM R&B
THE LOVE & WAR MASTERPEACE Raheem DeVaughn
BACK TO ME Fantasia
ANOTHER ROUND Jaheim
WAKE UP! John Legend & The Roots
STILL STANDING Monica
ALBUM R&B CONTEMPORAIN
GRAFFITI Chris Brown
UNTITLED R. Kelly
TRANSITION Ryan Leslie
THE ARCHANDROID Janelle Monáe
RAYMOND V RAYMOND Usher
ALBUM RAP
THE ADVENTURES OF BOBBY RAY B.o.B
THANK ME LATER Drake
RECOVERY Eminem
THE BLUEPRINT 3 Jay-Z
HOW I GOT OVER The Roots
CHANSON RAP
EMPIRE STATE OF MIND (Jay-Z & Alicia Keys)
LOVE THE WAY YOU LIE (Eminem & Rihanna)
NOT AFRAID (Eminem)
NOTHIN' ON YOU (B.o.B & Bruno Mars)
ON TO THE NEXT ONE (Jay-Z & Swizz Beatz)
ALBUM COUNTRY
UP ON THE RIDGE Dierks Bentley
YOU GET WHAT YOU GIVE Zac Brown Band
THE GUITAR SONG Jamey Johnson
NEED YOU NOW Lady Antebellum
REVOLUTION Miranda Lambert
ALBUM REGGAE
BEFORE THE DAWN Buju Banton
ISAACS MEETS ISAAC Gregory Isaacs & King Isaac
REVELATION Lee "Scratch" Perry
MADE IN JAMAICA Bob Sinclar And Sly & Robbie 
ONE POP REGGAE + Sly & Robbie And The Family Taxi
LEGACY AN ACOUSTIC TRIBUTE TO PETER TOSH Andrew Tosh
ALBUM WORLD MUSIC
THROW DOWN YOUR HEART , AFRICA SESSIONS PART 2: UNRELEASED TRACKS Béla Fleck
ALL IN ONE Bebel Gilberto
ÕŸÖ Angelique Kidjo
BOM TEMPO Sergio Mendes
OM NAMO NARAYANAYA: SOUL CALL Chandrika Krishnamurthy Tandon.