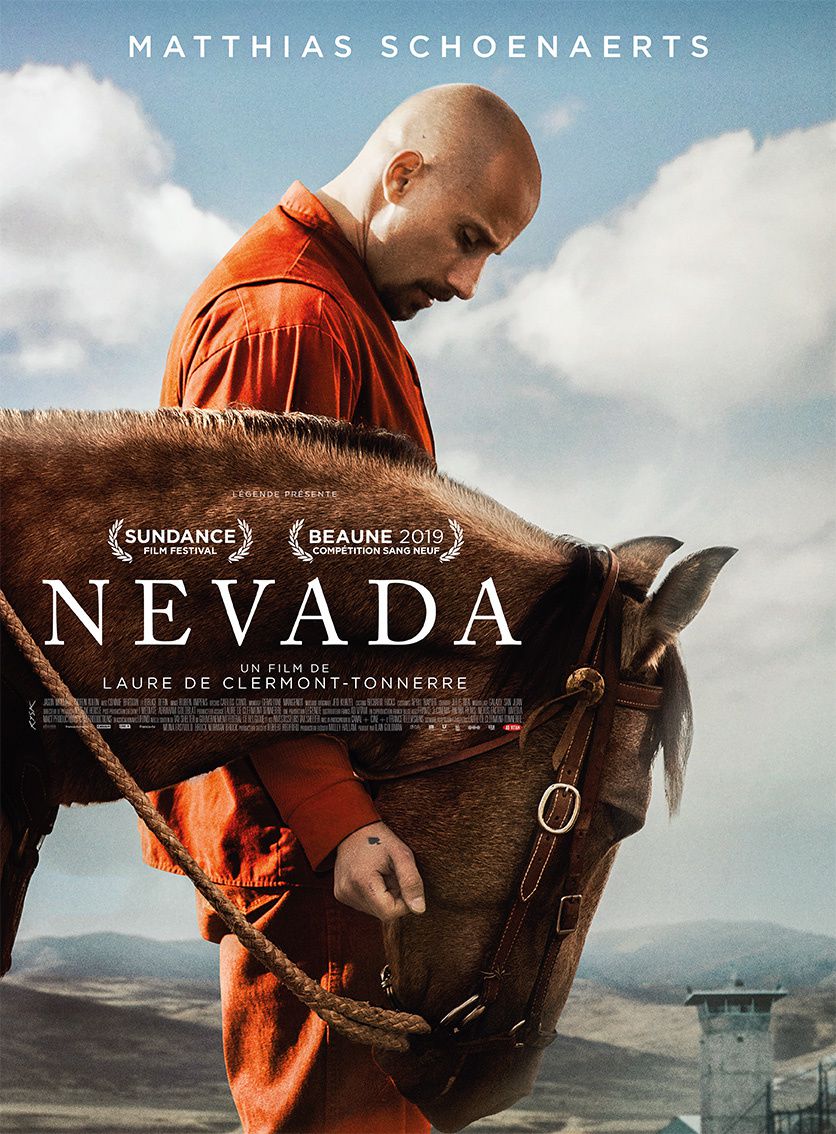 Cérémonie nord-américaine qui distingue les films indépendants : Les Spirit Awards. Les résultats du cru 2019 seront connus en janvier prochain.
Parmi les nominations :
Film
A HIDDEN LIFE
CLEMENCY
THE FAREWELL
MARRIAGE STORY
UNCUT GEMS
Premier film
BOOKSMART d'Olivia Wilde
THE CLIMB de Michael Angelo Covino
DIANE de Kent Jones
THE LAST BLACK MAN IN SAN FRANCISCO de Joe Talbot
THE MUSTANG de Laure de Clermont-Tonnerre (titré Nevada en France)
SEE YOU YESTERDAY de Stefon Bristol
Réalisation
ROBERT EGGERS - The Lighthouse
ALMA HAR'EL - Honey Boy
JULIUS ONAH - Luce
BENNY SAFDIE, JOSH SAFDIE - Uncut Gems
LORENE SCAFARIA - Hustlers
Scénario
NOAH BAUMBACH - Marriage Story
JASON BEGUE, SHAWN SNYDER - To Dust
RONALD BRONSTEIN, BENNY SAFDIE, JOSH SAFDIE - Uncut Gems
CHINONYE CHUKWU - Clemency
TARELL ALVIN MCCRANEY - High Flying Bird
Premier scénario
FREDRICA BAILEY, STEFON BRISTOL - See You Yesterday
HANNAH BOS, PAUL THUREEN - Driveways
BRIDGET SAVAGE COLE, DANIELLE KRUDY - Blow the Man Down
JOCELYN DEBOER, DAWN LUEBBE - Greener Grass
JAMES MONTAGUE, CRAIG W. SANGER - The Vast of Night
Comédienne
KAREN ALLEN - Colewell
HONG CHAU - Driveways
ELISABETH MOSS - Her Smell
MARY KAY PLACE - Diane
ALFRE WOODARD - Clemency
RENÉE ZELLWEGER - Judy
Comédien
CHRIS GALUST - Give Me Liberty
KELVIN HARRISON JR. - Luce
ROBERT PATTINSON - The Lighthouse
ADAM SANDLER - Uncut Gems
MATTHIAS SCHOENAERTS - The Mustang
Second rôle féminin
JENNIFER LOPEZ - Hustlers
TAYLOR RUSSELL - Waves
ZHAO SHUZHEN - The Farewell
LAUREN "LOLO" SPENCER - Give Me Liberty
OCTAVIA SPENCER - Luce
Second rôle masculin
WILLEM DAFOE - The Lighthouse
NOAH JUPE - Honey Boy
SHIA LABEOUF - Honey Boy
JONATHAN MAJORS - The Last Black Man in San Francisco
WENDELL PIERCE - Burning Cane
Documentaire
AMERICAN FACTORY
APOLLO 11
FOR SAMA
HONEYLAND
ISLAND OF THE HUNGRY GHOSTS
Film en langue étrangère
INVISIBLE LIFE, Brésil - Karim Aïnouz
LES MISÉRABLES, France - Ladj Ly
PARASITE, Corée du Sud - Bong Joon-Ho
PORTRAIT DE LA JEUNE FILLE EN FEU, France - Céline Sciamma
RETABLO, Pérou - Álvaro Delgado-Aparicio L.
THE SOUVENIR, Royaume-Uni - Joanna Hogg