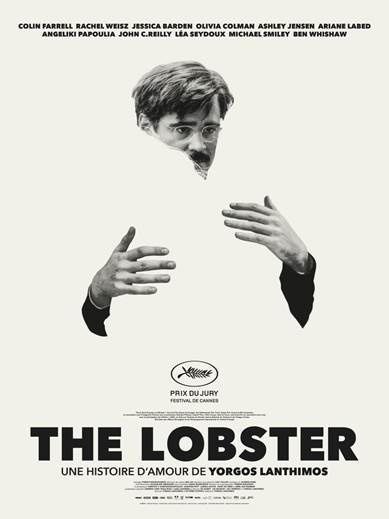 C'est le 6 décembre prochain qu'aura lieu la traditionnelle cérémonie des British Independent Film Awards (BIFA). A l'honneur : les films indépendants britanniques. La comédie sociale Pride avait remporté l'hiver dernier le trophée du meileur film. Egalement au palmarès : Gugu Mbatha-Raw pour son interprétation dans Belle et Brendan Gleeson pour sa performance dans Calvary.
Parmi les nommés pour le cru 2015 :
Meilleur film
45 YEARS
AMY
EX MACHINA
THE LOBSTER
MACBETH
Mise en scène
45 YEARS Andrew Haigh
AMY Asif Kapadia
EX MACHINA Alex Garland
THE LOBSTER Yorgos Lanthimos
MACBETH Justin Kurzel
Scénario
45 YEARS Andrew Haigh
BROOKLYN Nick Hornby
EX MACHINA Alex Garland
HIGH-RISE Amy Jump
THE LOBSTER Yorgos Lanthimos, Efthymis Filippou
Comédienne
MARION COTILLARD Macbeth
CAREY MULLIGAN Suffragette
CHARLOTTE RAMPLING 45 Years
SAOIRSE RONAN Brooklyn
ALICIA VIKANDER The Danish Girl
Comédien
TOM COURTENAY 45 Years
COLIN FARRELL The Lobster
MICHAEL FASSBENDER Macbeth
TOM HARDY Legend
TOM HIDDLESTON High-Rise
Second rôle
HELENA BONHAM CARTER Suffragette
OLIVIA COLMAN The Lobster
ANNE-MARIE DUFF Suffragette
SIENNA MILLER High-Rise
JULIE WALTERS Brooklyn
...
LUKE EVANS High-Rise
BRENDAN GLEESON Suffragette
DOMHNALL GLEESON Brooklyn
SEAN HARRIS Macbeth
BEN WHISHAW The Lobster
Révélation
AGYNESS DEYN Sunset Song
MIA GOTH The Survivalist
ABIGAIL HARDINGHAM Nina Forever
MILO PARKER Mr Holmes
BEL POWLEY A Royal Night Out
1er film
THE HALLOW Corin Hardy
KAJAKI: THE TRUE STORY Paul Katis
NINA FOREVER Chris & Ben Blaine
SLOW WEST John Maclean
THE SURVIVALIST Stephen Fingleton