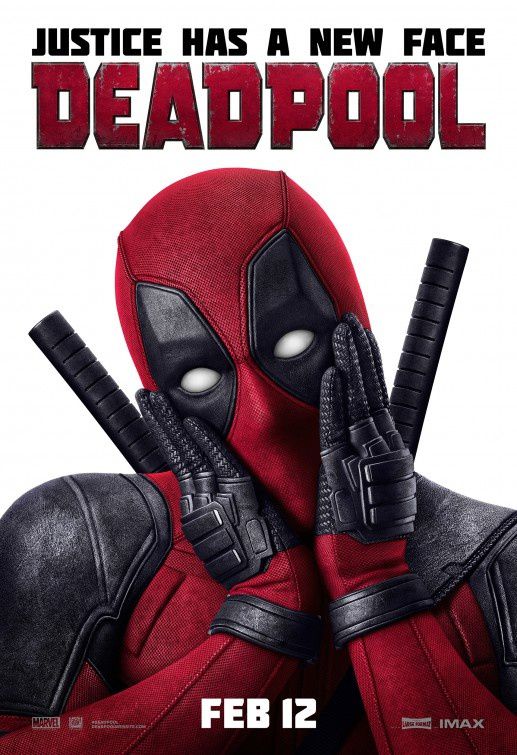 Prochaine cérémonie des MTV Movie Awards le 10 avril prochain aux Etats-Unis. Nominations annoncées hier, avec une domination du volet VII de Star Wars. Nommé 11 fois ! Dwayne Johnson (ex The Rock) et Kevin Hart animeront la soirée retransmise sur MTV.
Parmi les catégories :
FILM DE L'ANNEE
Avengers: Age of Ultron
Creed
Deadpool
Jurassic World
Star Wars: The Force Awakens
Straight Outta Compton
DOCUMENTAIRE
Amy
Cartel Land
He Named Me Malala
The Hunting Ground
The Wolfpack
What Happened, Miss Simone?
PERFORMANCE COMEDIENNE
Alicia Vikander, Ex Machina
Anna Kendrick, Pitch Perfect 2
Charlize Theron, Mad Max: Fury Road
Daisy Ridley, Star Wars: The Force Awakens
Jennifer Lawrence, Joy
Morena Baccarin, Deadpool
PERFORMANCE COMEDIEN
Chris Pratt, Jurassic World
Leonardo DiCaprio, The Revenant
Matt Damon, The Martian
Michael B. Jordan, Creed
Ryan Reynolds, Deadpool
Will Smith, Concussion
REVELATION
Amy Schumer, Trainwreck
Brie Larson, Room
Daisy Ridley, Star Wars: The Force Awakens
Dakota Johnson, Fifty Shades of Grey
John Boyega, Star Wars: The Force Awakens
O'Shea Jackson Jr., Straight Outta Compton
PERFORMANCE DANS COMEDIE
Amy Schumer, Trainwreck
Kevin Hart, Ride Along 2
Melissa McCarthy, Spy
Rebel Wilson, Pitch Perfect 2
Ryan Reynolds, Deadpool
Will Ferrell, Get Hard
PERFORMANCE DANS FILM D'ACTION
Chris Pratt, Jurassic World
Dwayne Johnson, San Andreas
Jennifer Lawrence, The Hunger Games: Mockingjay — Part 2
John Boyega, Star Wars: The Force Awakens
Ryan Reynolds, Deadpool
Vin Diesel, Furious 7
MEILLEUR HEROS
Charlize Theron, Mad Max: Fury Road
Chris Evans, Avengers: Age of Ultron
Daisy Ridley, Star Wars: The Force Awakens
Dwayne Johnson, San Andreas
Jennifer Lawrence, The Hunger Games: Mockingjay — Part 2
Paul Rudd, Ant-Man
MEILLEUR MECHANT
Adam Driver, Star Wars: The Force Awakens
Ed Skrein, Deadpool
Hugh Keays-Byrne, Mad Max: Fury Road
James Spader, Avengers: Age of Ultron
Samuel L. Jackson, Kingsman: The Secret Service
Tom Hardy, The Revenant
CAST
Avengers: Age of Ultron
Furious 7
Pitch Perfect 2
Star Wars: The Force Awakens
The Hunger Games: Mockingjay — Part 2
Trainwreck
MEILLEUR BAISER A L'ECRAN
Amy Schumer & Bill Hader, Trainwreck
Dakota Johnson & Jamie Dornan, Fifty Shades of Grey
Leslie Mann & Chris Hemsworth, Vacation
Margot Robbie & Will Smith, Focus
Morena Baccarin & Ryan Reynolds, Deadpool
Rebel Wilson & Adam DeVine, Pitch Perfect 2
COMBAT
Deadpool (Ryan Reynolds) vs. Ajax (Ed Skrein), Deadpool
Hugh Glass (Leonardo DiCaprio) vs. The Bear, The Revenant
Imperator Furiosa (Charlize Theron) vs. Max Rockatansky (Tom Hardy), Mad Max: Fury Road
Iron Man (Robert Downey Jr.) vs. Hulk (Mark Ruffalo), Avengers: Age of Ultron
Rey (Daisy Ridley) vs. Kylo Ren (Adam Driver), Star Wars: The Force Awakens
Susan Cooper (Melissa McCarthy) vs. Lia (Nargis Fakhri), Spy