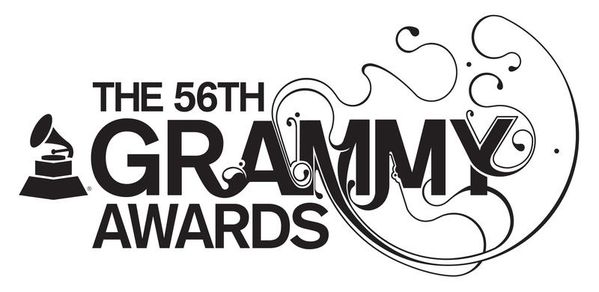 D17 retransmet EN DIRECT dans la nuit de dimanche 26 à lundi 27 janvier, dès 2 heures, la 56ème édition des GRAMMY AWARDS, la cérémonie musicale américaine de référence qui récompense les meilleurs artistes de l'année.
Rediff le lundi à 20h50.
Pour commenter cette cérémonie :
"Stéphanie LOIRE, animatrice de SHOW ! Le matin sur D17,
Mathieu SINCLAIR, l'auteur-compositeur-interprète, producteur et passionné de musique mais aussi juré de Nouvelle Star,
Et Charles DECANT, l'un des rédacteurs en chef de puremedias.com, le site de référence des medias, et journaliste à Pure Charts, site numéro un de l'actualité musicale en France".
Tous les 3 commenteront la cérémonie, les plateaux, les prestations les plus étonnantes des artistes présents et notamment le live très attendu des DAFT PUNK accompagnés de NILE RODGERS, PHARRELL WILLIAMS et STEVIE WONDER, ou celui non moins surprenant de PAUL MCCARTNEY et RINGO STARR qui se retrouvent sur scène 50 ans après la 1ère apparition des Beatles.
ENREGISTREMENT DE L'ANNEE
GET LUCKY Daft Punk & Pharrell Williams
RADIOACTIVE Imagine Dragons
ROYALS Lorde
LOCKED OUT OF HEAVEN Bruno Mars
BLURRED LINES Robin Thicke Featuring T.I. & Pharrel
ALBUM
THE BLESSED UNREST Sara Bareilles
RANDOM ACCESS MEMORIES Daft Punk
GOOD KID, M.A.A.D CITY Kendrick Lamar
THE HEIST Macklemore & Ryan Lewis
RED Taylor Swift
CHANSON
JUST GIVE ME A REASON (Pink Featuring Nate Ruess)
LOCKED OUT OF HEAVEN (Bruno Mars)
ROAR (Katy Perry)
ROYALS (Lorde)
SAME LOVE (Macklemore & Ryan Lewis Featuring Mary Lambert)
NOUVEL ARTISTE
JAMES BLAKE
KENDRICK LAMAR
MACKLEMORE & RYAN LEWIS
KACEY MUSGRAVES
ED SHEERAN
PERFORMANCE POP SOLO
BRAVE Sara Bareilles
ROYALS Lorde
WHEN I WAS YOUR MAN Bruno Mars
ROAR Katy Perry
MIRRORS Justin Timberlake
PERFORMANCE POP DUO OU GROUPE
GET LUCKY Daft Punk & Pharrell Williams
JUST GIVE ME A REASON Pink Featuring Nate Ruess
STAY Rihanna Featuring Mikky Ekko
BLURRED LINES Robin Thicke Featuring T.I. & Pharrell T
SUIT & TIE Justin Timberlake & Jay Z.
ALBUM POP VOCAL
PARADISE Lana Del Rey
PURE HEROINE Lorde
UNORTHODOX JUKEBOX Bruno Mars
BLURRED LINES Robin Thicke
THE 20/20 EXPERIENCE - THE COMPLETE EXPERIENCE Justin Timberlake
ALBUM ELECTRO DANCE
RANDOM ACCESS MEMORIES Daft Punk
SETTLE Disclosure
18 MONTHS Calvin Harris
ATMOSPHERE Kaskade
A COLOR MAP OF THE SUN Pretty Lights
CHANSON ROCK
AIN'T MESSIN 'ROUND (Gary Clark Jr.)
CUT ME SOME SLACK (Paul McCartney, Dave Grohl, Krist Novoselic, Pat Smear) T
DOOM AND GLOOM (The Rolling Stones)
GOD IS DEAD? (Black Sabbath)
PANIC STATION (Muse)
ALBUM ROCK
13 Black Sabbath
THE NEXT DAY David Bowie
MECHANICAL BULL Kings Of Leon
CELEBRATION DAY Led Zeppelin
LIKE CLOCKWORK Queens Of The Stone Age
PSYCHEDELIC PILL Neil Young With Crazy Horse
ALTERNATIF
THE WORSE THINGS GET, THE HARDER I FIGHT, THE HARDER I FIGHT, THE MORE I LOVE YOU Neko Case
TROUBLE WILL FIND ME The National
HESITATION MARKS Nine Inch Nails
LONERISM Tame Impala
MODERN VAMPIRES OF THE CITY Vampire Weekend
CHANSON R'n'B
 BEST OF ME (Anthony Hamilton)
LOVE AND WAR (Tamar Braxton) [
ONLY ONE (PJ Morton Featuring Stevie Wonder) 
PUSHER LOVE GIRL (Justin Timberlake)
WITHOUT ME (Fantasia Featuring Kelly Rowland & Missy Elliot)
ALBUM R'n'B
R&B DIVAS Faith Evans
GIRL ON FIRE Alicia Keys
LOVE IN THE FUTURE John Legend
BETTER Chrisette Michele
THREE KINGS TGT
PERFORMANCE RAP
STARTED FROM THE BOTTOM Drake
BERZERK Eminem
TOM FORD Jay Z
SWIMMING POOLS (DRANK) Kendrick Lamar
THRIFT SHOP Macklemore & Ryan Lewis
MEILLEURE COLLABORATION RAP
POWER TRIP J. Cole Featuring Miguel
PART II (ON THE RUN) Jay Z Featuring Beyoncé
HOLY GRAIL Jay Z Featuring Justin Timberlake
NOW OR NEVER Kendrick Lamar Featuring Mary J. Blige
REMEMBER YOU Wiz Khalifa Featuring The Weeknd.
CHANSON RAP
F***IN' PROBLEMS (ASAP Rocky Featuring Drake, 2 Chainz & Kendrick Lamar)
HOLY GRAIL (Jay Z Featuring Justin Timberlake)
NEW SLAVES (Kanye West)
STARTED FROM THE BOTTOM (Drake)
THRIFT SHOP (Macklemore & Ryan Lewis Featuring Wanz)
ALBUM RAP
NOTHING WAS THE SAME Drake
MAGNA CARTA...HOLY GRAIL Jay Z
GOOD KID, M.A.A.D CITY Kendrick Lamar
THE HEIST Macklemore & Ryan Lewis
YEEZUS Kanye West
ALBUM COUNTRY
 NIGHT TRAIN Jason Aldean
TWO LANES OF FREEDOM Tim McGraw
SAME TRAILER DIFFERENT PARK Kacey Musgraves
BASED ON A TRUE STORY Blake Shelton
RED Taylor Swift
ALBUM JAZZ VOCAL
THE WORLD ACCORDING TO ANDY BEY Andy Bey
ATTACHMENTS Lorraine Feather
LIQUID SPIRIT Gregory Porter
WOMANCHILD Cécile McLorin Salvant
AFTER BLUE Tierney Sutton
ALBUM INSTRUMENTAL JAZZ
GUIDED TOUR The New Gary Burton Quartet
MONEY JUNGLE: PROVOCATIVE IN BLUE Terri Lyne Carrington
LIFE FORUM Gerald Clayton
PUSHING THE WORLD AWAY Kenny Garrett
OUT HERE Christian McBride Trio
ALBUM REGGAE
 ONE LOVE, ONE LIFE Beres Hammond
ZIGGY MARLEY IN CONCERT Ziggy Marley
THE MESSIAH Sizzla
REGGAE CONNECTION Sly & Robbie And The Jam Masters
REINCARNATED Snoop Lion
ALBUM WORLD MUSIC
SAVOR FLAMENCO Gipsy Kings
NO PLACE FOR MY DREAM Femi Kuti
LIVE: SINGING FOR PEACE AROUND THE WORLD Ladysmith Black Mambazo
THE LIVING ROOM SESSIONS PART 2 Ravi Shankar
Logo © National Academy of Recording Arts & Sciences, In