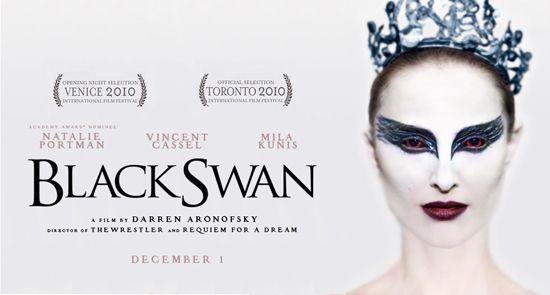 Quelques jours après l'annonce des nominations aux BAFTA Britanniques et César Français, place à celles de la plus prestigieuse cérémonie annuelle récompensant les professionnels du cinéma : les Oscars. Les lauréats seront connus le 27 février (nuit du 27 au 28 pour la France) avec une retransmission sur Canal+ en direct.
Pour les prix d'interprétation, Natalie Portman et Colin Firth font figures de favoris. Pour le film de l'année, The social network apparaît très bien placé ; idem pour les catégories scénario et mise en scène.
On notera la nomination du dessin animé L'illusionniste et du film algérien Hors la loi . Ou encore celle du musicien français Alexandre Desplat. 
The King's speech, porté par Colin Firth, a 12 nominations ! Dont le film, le scénario, la mise en scène et l''interprétation de Firth.
Parmi les catégories...
FILM
Black Swan
The fighter
Inception
The kids are all right
The King's speech
127 hours
The social network
Toy story 3
True Grit
Winter's Bone
ANIMATION
How to train your dragon
Toy story 3
L'Illusionniste de Sylvain Chomet
COMEDIEN
Javier Bardem  "Biutiful"
Jeff Bridges  "True Grit"
Jesse Eisenberg  "The Social Network"
Colin Firth  "The King's Speech"
James Franco  "127 Hours"
COMEDIEN SECOND ROLE
Christian Bale  "The Fighter"
John Hawkes  "Winter's Bone"
Jeremy Renner  "The Town"
Mark Ruffalo  "The Kids Are All Right"
Geoffrey Rush  "The King's Speech"
COMEDIENNE
Annette Bening  "The Kids Are All Right"
Nicole Kidman  "Rabbit Hole"
Jennifer Lawrence  "Winter's Bone"
Natalie Portman  "Black Swan"
Michelle Williams  "Blue Valentine"
COMEDIENNE SECOND ROLE
Amy Adams  "The Fighter"
Helena Bonham Carter  "The King's Speech"
Melissa Leo  "The Fighter"
Hailee Steinfeld  "True Grit"
Jacki Weaver  "Animal Kingdom"
MISE EN SCENE
Black Swan" Darren Aronofsky
"The Fighter" David O. Russell
"The King's Speech" Tom Hooper
"The Social Network" David Fincher
"True Grit" Joel Coen and Ethan Coen
FILM EN LANGUE ETRANGERE
"Biutiful" Mexique
"Dogtooth" Grèce
"In a Better World" Danemark
"Incendies" Canada
"Outside the Law (Hors-la-loi)" Algérie
MUSIQUE
"How to Train Your Dragon" John Powell
"Inception" Hans Zimmer
"The King's Speech" Alexandre Desplat
"127 Hours" A.R. Rahman
"The Social Network" Trent Reznor and Atticus Ross
ADAPTATION SCENARIO
"127 Hours" Danny Boyle & Simon Beaufoy
"The Social Network" Aaron Sorkin
"Toy Story 3" Michael Arndt
"True Grit" Joel Coen & Ethan Coen
"Winter's Bone" Debra Granik & Anne RosellinI
SCENARIO ORIGINAL
"Another Year" Mike Leigh
"The Fighter" Scott Silver and Paul Tamasy & Eric Johnson
"Inception" Christopher Nolan
"The Kids Are All Right" Lisa Cholodenko & Stuart Blumberg
"The King's Speech" David Seidler